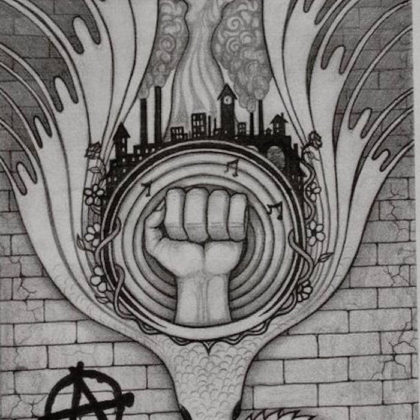 Very happy this song from The Droimlins was released. This is probably my favorite track from the EP we did earlier this year. These are a bunch of great songs, but this one had something special in the performance. The Droimlins describe themselves thusly:
Multi-instrumentalist Jimmy Otis and songsmith Eddy Dyer, both formerly of The Reagan Babies have again joined forces to create The Droimlins, Lowell's newest Celtic Gypsy Punk outfit; regaling you with songs of Drinking And Rebellion.

The recording was done very simply, in a small, untreated room. It was done live in one take to preserve the performance aspect of what they do. The arrangement on this song is fantastic, the interplay between the guitar and the accordion, with the vocals sitting right on top, is really good.
I recorded the accordion with 2 dynamic microphones that have excellent sound and fantastic rear rejection, so I could maximize separation from the guitar & Eddy's voice. Accordions produce sounds from both ends, so you really need 2 mics to do it justice. I used a pair of ribbons to record Eddy's acoustic guitar, along with a tube mic for Eddy's vocals. These all gave really nice tones, despite the very far from perfect room, with lots of flexibility during the mix. Because there was significant bleed between everything, I didn't bother recording room mics, and they weren't needed in the mix.
In addition to this project, I am working with Eddy on his upcoming solo album. Please support him if you can, it's going to be excellent.